These are taken on June 22.7.2020 right after midnight, when it was dark enough to see the comet even with bare eye and binoculars. I used Nikon Z6.
First a wide field photo taken with Nikkor 50mm F/1.8G, ISO 2000, F/2.2, 2 seconds shutter time.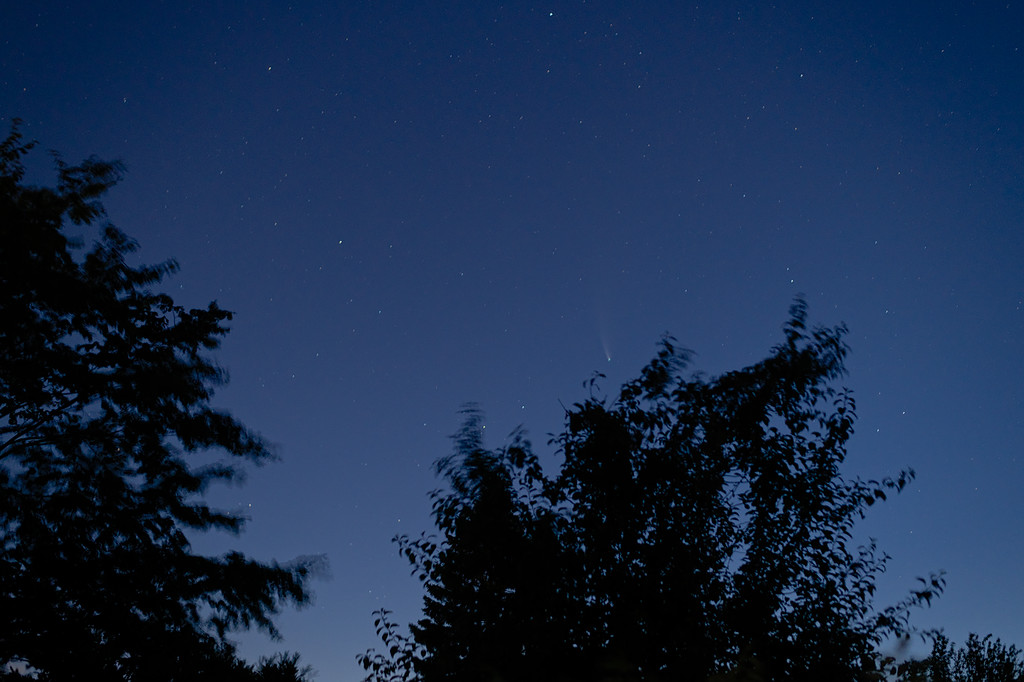 Second shot is with a vintage 1980s Canon FD 500mm F/4.5L manual focus lens. For this shot I used ISO 8000, 3 sec shutter time and wide open aperture (4.5). Two tripods were used: one to support the lens and second to support the camera.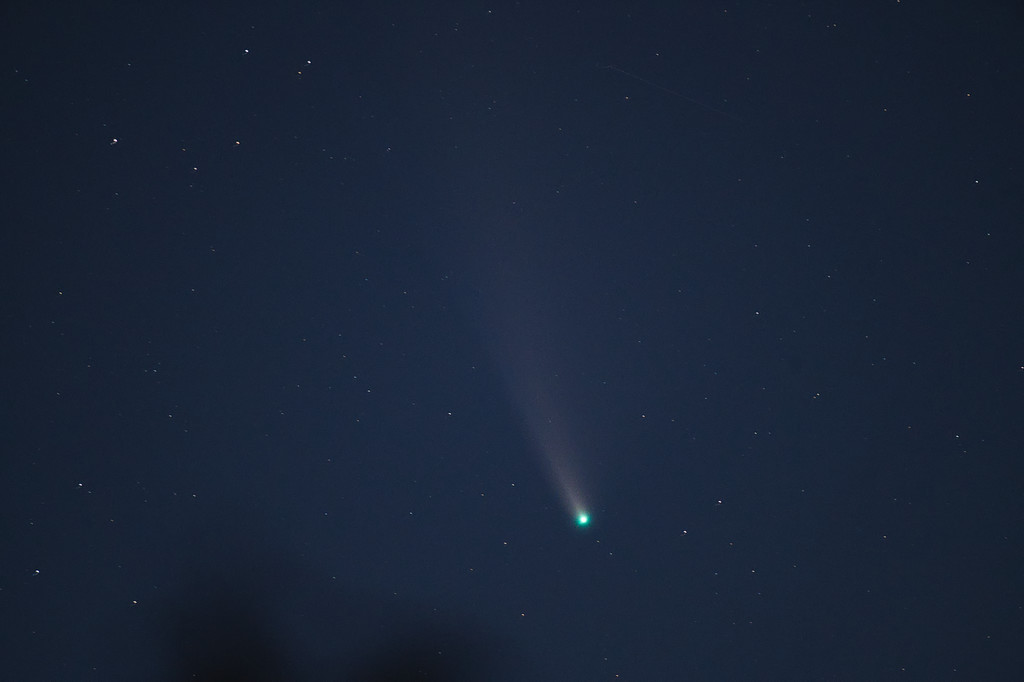 The next night I got a new change even that it seemed to me that the comet was't that bright any more. Here is the picture with the same 500mm tele lens. This is taken on 23.7. at 00:37.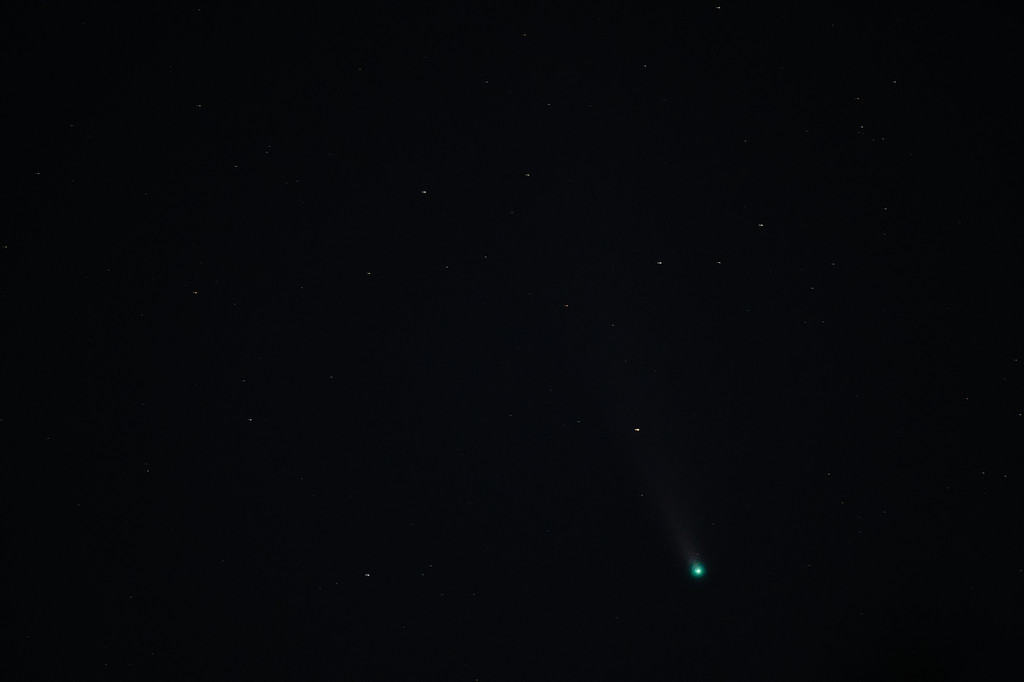 Thanks for watching 🙂
Comments closed